If you're new here and want to understand the title and purpose of my blog, you can read my first post by clicking
here
. You may also want to subscribe to my
RSS feed
so that you don't miss further posts of interest to you. Thanks for visiting, and I hope you'll stop by often!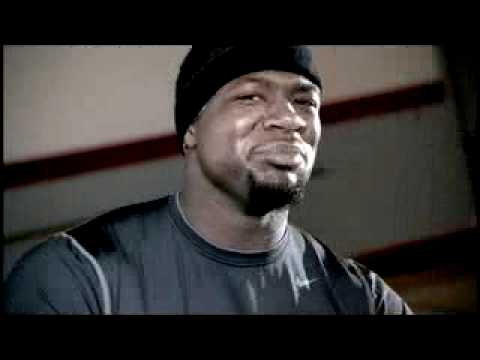 I watched this video and thought, "Wow, how often is that me?" I sent it to my husband with a note that it reminded me of someone (me), and he responded, "That reminds me of a lot of people, but you're not one of them." He thinks I make up my mind to do things and stick to my resolve tenaciously.And I d0–that would be an accurate depiction of me. Sometimes. Many times. But weight loss and exercise have been two areas where I have historically struggled, so it's natural for me to associate reactions like those in the video with myself when it comes to those two areas.As I've mentioned on here several times, one of the ways that I make my life more fulfilling is to have a new activity that I add to my life each month. At the end of the month, I can keep the activity or let it go—and some are short-term goals/events, anyway—at the end of the month, but during the month, I have to give the activity a try. January's activity is adding strength training to my exercise routine, which, after some consideration, I decided to do by utilizing my own body weight, a resistance band, and a big exercise ball (the kind you sit on) last year. I created a plan that I store in my Gmail docs for me to update with my stats (time or reps/sets) every time I do the set of exercises. I was set by the end of December.
I didn't exercise January 1st. On New Year's Eve, I threw a small party with a friend, and the glasses of champagne and framboise (the gluten-free, wine-like kind) my husband poured me were nearly full. But I didn't think about that–just drank them while I chatted with the other girls at the party. One full glass of wine is, what, actually 2.5 servings? 3? Anyway, I got a bit more sloshed than I intended, and we stayed up later than I had intended. On New Year's Day, though I was not hung over (thanks, I think, to two Tylenol, lots of water, and a big glass of greens–all taken before I went to bed in the late night hours), I was really tired.
Then a cold spell hit, so I didn't run–but I didn't exercise here at home either. I think maybe I've partly still been getting over my long Christmas illness, but I have been pretty exhausted since then pretty easily. I get exhausted easily, though. I've slept late instead of exercising before work.
Starting at the end of January 1st, I felt this creeping sense of anxiety about the fact that I hadn't yet exercised this year. Am I a failure? I wondered. Is this the beginning of where it all falls apart–where I fall into my old habits?
How silly is that? Very.
Analyzing the situation, I realized that reading people's New Year's resolutions on their blogs was getting me pumped up, getting me excited for them, but the blog write-ups plus the media coverage of New Year's resolutions were also giving me a subconscious do-now-or-fail! mindset about my own goals for my well-being. My goals are very gradual ones. I do need to make time for them. I do need to roll out of bed to exercise the moment the alarm goes off, before my convincing litany of excuses starts rolling through my head. I do need to keep my well-being in mind constantly.
But–but–if there is a week where I don't live up to my highest potential, that doesn't mean I am a failure or that I am even on the path to failure. A week where I struggle to do what I intend is just a town I pass through on my path to self-actualization.
It is a balancing act–trying to go easy on yourself without letting go of your good plans for yourself. One week can turn to two; two weeks can turn to three; three weeks can be a habit that's hard to break. I know people fall off whichever wagon they're bouncing around in all the time. But honestly, when it comes to food and fitness, that's not who I am now–I'm not someone who is looking for a way around my current good habits. I have nothing to rebel against–no plan, no calorie-counting, etc.–because I'm just taking care of myself. Even though I have to sometimes convince myself to go exercise, I enjoy it once I am doing it, and I really enjoy the physical and emotional benefits I get afterward. The food–sure, I eat unhealthy foods sometimes, and occasionally I mess up and eat for reasons unrelated to hunger. But overall, I'm on a good path, and moreover, I actually cherish that path. It's made me more content; it's made me more confident; and in turn, it's made me more capable. Oh, and it dropped my body fat at least 6% and dropped 30 pounds from my body in 2007, too. I'm not giving up that path–even if I don't exercise for four days that happen to be the first four days of the year.
I tried my new strength-training routine for the first time today. I really enjoyed it, and I felt great afterwards. It's going to be a part of my life about every other day through January, and if I want to do my activities in later months (like a rock-climbing class this spring), it's going to stick with me a lot longer. I'm looking forward to it.
So–what does this long post have to do with you?
To put it simply, well, a few things actually:
1. When you are working on your New Year's resolutions, I want you to keep taking care of yourself at the heart of it. It's a much more solid reason to do something good than many of the others people have.
2. Whether your goals are financial, weight-related, organization-minded, or whatever, when you mess up or fail to act or fail to be perfect (which, um, everyone will), I want you to offer yourself some compassion. Beating yourself up will lead you to quit. Saying, "You're having a tough time, aren't you, self? I'm sorry things are tough right now" the same way you would to another blogger can gently put you back on the good path. (I used to believe the opposite was true, but that was my inner psycho dominatrix perfectionist speaking. She's been somewhat subdued these days.)
3. As the media loves to point out how often people fail, many of us have seen the statistic that 85% of resolutions will go unmet. Even now, one week in, some people are already growing frustrated because, for example, they only exercised three days this year so far instead of five. Or because the washing machine broke and had to be replaced suddenly, and there went the gym money. Or because the post-holiday blues led to a last-of-the-Christmas-cookies binge. If your goal or resolution is taking longer to reach than you expected, I want you to take heart. Go read blogs by people who've successfully completed whatever your goal is, and you'll usually see that your original timeline may have been more than optimistic–it may have been a fallacy of the New Year's resolution rush. In fact, you may want to ease up on yourself while keeping your goal in mind. Your overall goal is probably a great one; you'll probably make it again next year if you don't fulfill it this year. So don't give up if the timeline isn't as you had planned; just give yourself the same patience you'd offer a friend and keep chugging along. If it takes you 12 weeks to lose 10 pounds instead of the 4 weeks you had planned, trust me, you'll still be thrilled when the 10 pounds are gone. But you can't get there if you don't keep at it.
I've been blogging about food/health/exercise/weight loss/emotional health for a little over a year now, first on my private (no-name) blog and now here. Thanks to all my readers for a wonderful first year. I hope you have gotten at least half as much out of this blog and blogging community as I have.